The Valve Company Has grown from strength to strength since the pandemic began in early 2020, opening a new branch in Brisbane that it will use as a springboard for expansion along Australia's east coast.
As Australia's sole distributor of DeZURIK valve products, The Valve Company (TVC) recognises the importance of equally servicing the many mining hubs scattered across the country.
Having established itself in Western Australia in 1994. TVC took the next step in Queensland during the 2020 with a view to benefit a wider range of mining customers with quality valve products.
Such is the customer-focused ethos of TVC, a new branch was hardly about enhancing the company name. Rather, it enabled TVC to take on the renowned DeZURIK name in a whole new way.
TVC business development manager Ian Hawkins is the one of the inaugural staffers at the new Murarrie facility outside Brisbane. He explains TVC's approach in taking on the East Coast. "We bought the previous East Coast distributor's inventory, we bought all of DeZURIK Australia's inventory, we then bought another $1 million worth of additional inventory, plus we still have all of our WA inventory," Hawkins tells Australian mining. "Something I love about TVC is that the leadership team recognises we are a stockist, and they back up our commitment to the brands we serve by holding inventory."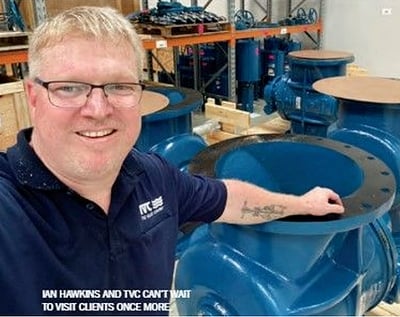 The need for extra inventory heightened during the onset of the pandemic as supply chains were universally disrupted and lead times suffered.
Despite this, Hawkins says the past couple of years have been transformative for TVC. "our inventory has helped us grow we had a phenomenal first year in the 2021 financial year – and we expect 2022 to come up even better," Hawkins says.
"The first goal we kicked was a half-a-million-dollar order last financial year with the M1 upgrade project on the Gold Coast.
Another benefit of having significant inventory on hand is the ability for customers to trial DeZURIK products.
Hawkins says this allows customers to understand the value of what they might receive should they opt to work with TVC.
"These trials will depend on the client," Hawkins says. "Normally, we'd mock up a purchase order for them to Understand how the process would work, they use it for about six months, and if they're happy we can lock in an order."
It's this customer-friendly take that allows TVC o build strong relationships, which in turn enable better use of DeZURIK products.
Hawkins says there's nothing better than visiting a customer's operation to discuss their valve application, answering any questions they might have.
"In mid-2021 we made a lot of inroads with a client in Mount Isa where our relationship basically allowed us to walk up and tour their site thttps://www.australianmining.com.au/o investigate where awe can optimise their equipment," Hawkins says.
"The number-one goal of selling this equipment is being able to help people, make their lives better in some way, and maybe teach them something along the way.
"We're frequently identifying problems in customer's applications. We don't always get the sale but we're always looking to help out for the betterment of the client."
Examples of DeZURIK valves include its flagship KGC-ES Knife Gate, which sets the brand apart froms competitors.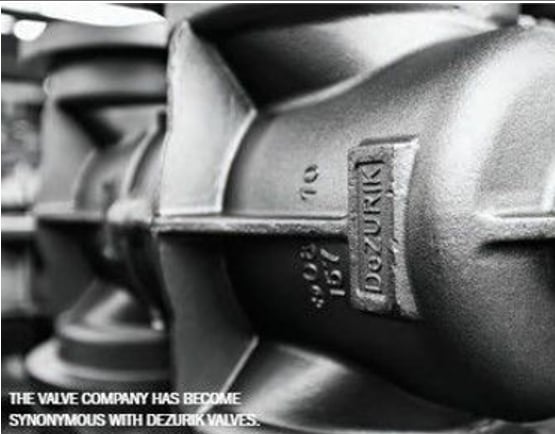 With a 100 per cent port size and a design built for longevity in a hard-wearing mining industry, Hawkins says the KGC-ES represents why he loves his job.
"What I really lie about being a valve seaman is identifying the unique features and benefits of each individual brand," he says.
"This isn't just another valve which has copied all the features of the next brand, but it's got its own real benefits that set it out apart."
TVC's other highlights include DeZURIK's KUL non-discharge urethane -lined slurry Knife Gate valve, or the traditional sleeved slurry Knife gate. Both of which are customer favourites, according to Hawkins.
"We have sleeved slurry Knife Gate stocked up to 24 inches," he says. "Sometimes when we mention this to customers, I have to return to the office to take a picture because they won't believe me."
Looking forward, TVC is eager to build upon the growth enabled by its new Brisbane facility. Hawkins says he's excited to get back on site where he and TVC do their best work.
"The first thing we're looking forward to in 2022 is regional visits across eastern Australia and especially in mining-heavy areas. We will also be looking to grow our sales team to ensure all of eastern Australia is well looked after," Hawkins concluded.