Quality backed by a
range of professional
services
Determining the best valves to use is a decision which can impact project budget and timeframes. The right valve can improve efficiency, minimise operating costs and ensure compliance with industry environmental regulations. When your valves become dated and require replacing, or simply aren't functioning as efficiently as they could be, we have a range of suitable assessment, maintenance and customised services available. We are Stockists for DeZurik , Crane, Saunders, Ventomat as well as our own range of butterfly and ball valves.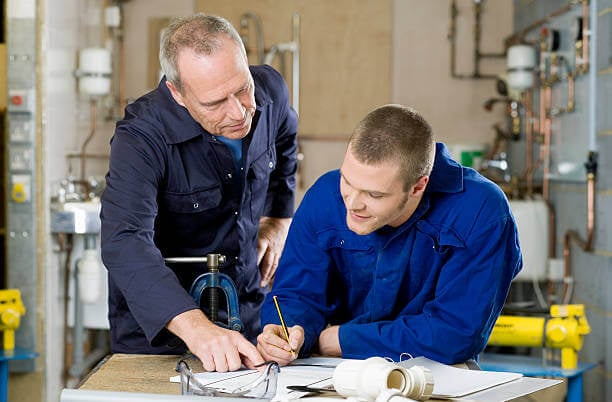 How We Support You
Our experienced and knowledgeable team can support your venture, whether you are commencing a new project, require repairs or are considering replacing and upgrading your valves. We can assess, advise and supply standard products along with customised solutions.
If you are experiencing difficulties with performance, we have the experience and knowledge to provide practical solutions to improve the functionality and longevity of your system and processing. We can approach your issue with a solution to improve efficiency with consideration for time and cost, regardless of whether you originally purchased the product from us.
Our goal is to improve system performance with a range of services, which include:
Valve surveys
On site inventory simplification
Machining & drilling
Services and solutions
Modifications & repairs
Actuation, including mounting, testing and fitting of accessories
Testing & certification of relief valves by NATA approved sub-contractors
Overseas sourcing for special design and/or materials
Contract supply
Joint venture alliances
All our repairs are carried out by qualified, certified contractors with ISO 9000 3rd party accreditation. When you call us, you speak directly to a local consultant who understands your industry. We can attend your office to discuss your project requirements or provide advice over the phone.
Comprehensive Service Packages
Available for Heavy Industries

The Valve Company services multiple industries within Australia.
We offer packages for industries which include:
Sales & Servicing
In-house fitting and testing
Specialised Modifications
If you're seeking assistance for a large project we offer a range of tailored services to provide support, from selecting the right valves to auditing and ensuring ongoing maintenance and functionality

Marine
We have had a long association with the marine industry and have developed our range of manufactured products used in this industry. Such high quality products reduce the need for maintenance and repair and improves performance. Along with our long association with Austal Ships, we have provided solutions to military, passenger ferries and customs boats. Our valves travel worldwide and we are always available to provide solutions for wherever your vesssel in located.

Mining
Selecting the best valve for your operation and processes in paramount for efficient, productive and reliable plant operations. The right product can help automate processes and extend plant life cycles, resulting in reduced downtime and improved ROI. We can assist inn providing solutions to improve safety and efficiency and ensure compliance with environmental and quality standards. Our valves can improve the operating performance of plant and pipelines and our ongoing servicing, fitting and testing can ensure optimal performance throughout their life cycle.

Oil & Gas
With extreme operating conditions and multiple safety and environment considerations, product selection is important to ensure efficient operations within budget constraints and to minimise downtime. Our range of valves work for flow isolation, control and pressure management for both onshore and offshore oil and gas production. We offer innovative solutions to enhance safety and improve efficiency as well as customized solutions and can source products internationally for your unique operation.

Water Treatment
Our comprehensive range offers integrated solutions for water supply, recycling and waste water. Our valves can maximise usage and efficiency of water supply and assist your operation to meet growing environmental regulations. Our products perform various operations, including:
Isolation
Control
Measurement
Reverse flow and backflow prevention
Pressure management and reduction
Selecting the right product means less maintenance and optimized performance with increased plant and energy efficiency. We can assist whether you're building a new plant or pipeline or need to optimize and existing plant or process. Chemical & Process Industries
For the chemical and process industries, reliable valves and services are key. Our experts have a lot of knowledge about chemical and processing plant challenges, and can work closely with you to specify the right valve for each application specific use. We have 28 years of experience in designing solutions and specifying reliable valves for control, maintenance and emergency shutdown applications.
Whether you are building a new high-performance plant, refurbishing or maintaining an existing one, we understand the pressure you face from performance demands, environmental legislation and industry regulatory bodies.
Partnering with us, gives you access to reliable knowledge and experience, supply, installation support, modifications and repairs to align with your schedule. Commercial & Industrial Plumbing
When it comes to the flow and regulation of any has or water supply, we stock a wide range of valves for water and gas applications to assist with controlling distribution, regulating pressure and managing overflow requirements.
.

Other
We supply to a range of industries with standard and customised products and services packages and can tailor solutions for your company and application-specific requirements. We will provide the right solution for your industry, including building and construction, process, chemical and power generation and more.
Start your next project right with a comprehensive industry solution.
Browse our product range or speak with one of our knowledgeable team or send an online enquiry for a prompt response.
Conveniently browse our extensive range of products online. If you don't see what you need or would like further information, contact us for a quick response and reliable advice.
Click below to call or send us an online enquiry.
Get the Latest Valve
Applications and Insights