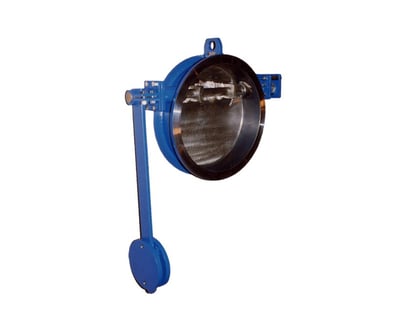 H940
SPECIFICATIONS
Size Range

12-60" (300-1500mm)

Temperature Range to 1000°F (540°C)
Pressure Rating to 300 psi (2070 kPa) CWP
Materials Solid alloy or alloy wetted parts construction. Available in any weldable alloy including stainless steel, Hastelloy, Inconel, Monel or Titanium. Optional abrasion and corrosion resistant designs with hard facing available.
Make an Enquiry
FEATURES & BENEFITS
FEATURES & BENEFITS
The Tilting Disc Check Valve is designed with the shaft close to valve centerline which balances the disc so that the valve will open at a low pressure differential. O-ring shaft seals reduce friction. Seats can be metal or resilient, and body style can be wafer or with full flange with threaded bolt holes. Tilting Disc Check Valves are available with external counterweight or spring.