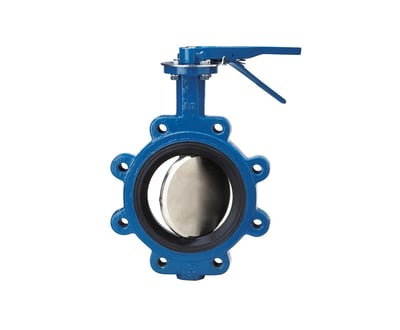 BOS-US
SPECIFICATIONS
Size Range

2-36" (50-900mm); up to 42" (1050mm) on application

Temperature to 250°F (121°C)
Pressure Rating for 2-20" (50-500mm) 250 psi (1720 kPa) with ductile iron/nickel plated disc; 200 psi (1380 kPa) with 316 stainless steel disc
Pressure Rating for 24-36" (600-900mm) 175 psi (1210 kPa)
Shutoff Capability Bubble-Tight, full rated bi-directional shutoff; lugged valves provide dead end service to full valve rating.
Body Styles Wafer or lugged
Body Material 2-20" (50-500mm) ductile iron; 24-42" (600-900mm) cast iron
Actuator type Lever, handwheel, chainwheel, square nut, PowerRac double-acting and spring- return cylinder, G-Series cylinder
Make an Enquiry
FEATURES & BENEFITS
PDF - BOS-US 24-36" Uninterrupted Seat Resilient Seated Butterfly Valves E-40.00-1
FEATURES & BENEFITS
BOS-US Uninterrupted Seat Resilient Seated Butterfly Valves are used to handle a wide variety of liquids and gases, including water, air, petroleum, and noncorrosive chemicals. BOS-US Valves are extensively used in hot-process applications, in mining operations, in paper mills, and in environments requiring up to 28"-Hg (710mm-Hg) of vacuum.
In thousands of installations worldwide, DeZURIK BOS-US Valves have a proven record of long-term reliability, throttling control, value-added design features and unmatched economy.
BOS-US valves feature an uninterrupted seat design, one-piece body, solid one-piece shaft and a high performance resilient seat. Sizes 2-20" (50-500mm) feature seat bonded to the body while sizes 24" (600mm) and larger feature a seat bonded to a solid backing ring.