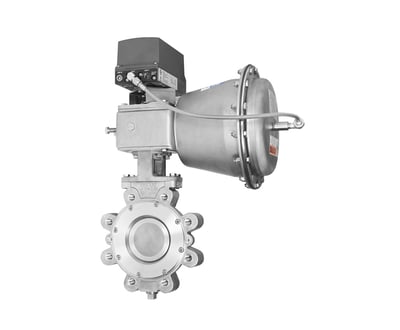 BHP
SPECIFICATIONS
Size Range

2-60" (50-1500mm)

Temperature to 700°F (370°C). On application to 1000°F (540°C)
ASME Class Rating 150, 300
Pressure Rating 275-740 psi (1890-5100 kPa); 150 psi (1030 kPa) option 36" (900m) and larger.
ANSI B16.104 Shutoff Class PTFE, Dual and Fyre-Block Seat, Class VI; Metal seat, Class IV or V
Body Styles Wafer or Lugged
Body Material Carbon Steel, 316 or 317 stainless steel
Actuator type Lever, handwheel, chainwheel, square nut, PowerRac® double-acting and spring- return cyinder, spring-return diaphragm, Compak double-acting and spring-return cylinder
Make an Enquiry
FEATURES & BENEFITS
FEATURES & BENEFITS
DeZURIK BHP High Performance Butterfly Valves are specially designed for applications in the chemical, hydrocarbon processing, pulp & paper, water & wastewater and HVAC industries worldwide. The valve was designed with an understanding that process industries need products that provide exceptional performance while reducing the total cost of ownership.
BHP butterfly valves have been rigorously tested to meet industry performance requirements. A fully supported one-piece shaft and heavy-duty bearings ensure perfect alignment of seat and disc leading to long life and trouble-free performance.
DeZURIK offers a wide variety of seat options including PTFE seat, reinforced PTFE seat, flexible metal seat and a dual seat. DeZURIK BHP Butterfly Valves combine extreme service capabilities with features which have been time-tested for over 30 years.
BHP butterfly valves are designed to handle everything from general applications to viscous and corrosive liquids; corrosive gases; and steam. They have been successfully applied in extreme services, including:
high-temperature services

cryogenic applications

throttling steam control

polymerizing media

liquor service with entrained solids

high cycle industrial gas

process gas-off applications

paper stock isolation

vacuum pump isolation

corrosive chemical service (titanium construction)

fire-safe refinery & chemical service

heat transfer service

throttling hydrocarbon service