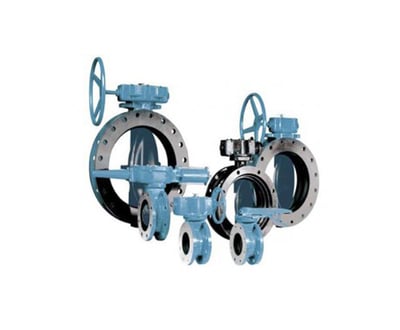 BAW AWWA
SPECIFICATIONS
Size Range

3-144" (80-3600mm)

Temperature to 290°F (143°C)
AWWA Class 75B, 150B, 250B
Pressure Rating 75 psi (520 kPa); 150 psi (1030 kPa); 250 psi (1700 kPa)
Body Material Cast iron, ductile iron, carbon steel, stainless steel
End Connections Flanged, Mechanical Joint
Actuator type Lever, handwheel, chainwheel, square nut, cylinder, electric motor
Special construction Specially designed packages for Pump Check control applications are also available.
Make an Enquiry
FEATURES & BENEFITS
FEATURES & BENEFITS
DeZURIK AWWA Butterfly Valves meet the requirements of AWWA C504 and C516 standards. They are used for shutoff on clean water and gases.
Offset disc design, corrosion resistant shaft, stainless steel disc edge, and self-compensating shaft seals are features on all DeZURIK AWWA valves. Molded-in body seat with disc locators provides positive sealing and longer seat life on sizes 3-20" (80-500mm). Large valves, 24-144" (600-3600mm), feature adjustable, replaceable seat, non-hollow disc structure, and rubber seat retained within a dovetail groove in the valve body and locked in place by an epoxy wedge.